Hangman's Lane: bridleway from Ringwould Road (Ripple) to Dover Hill (Sutton near Ripple, Kent)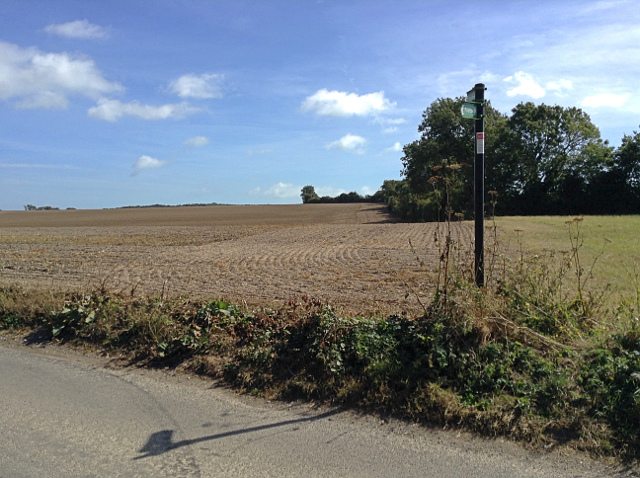 This application on behalf of the British Horse Society was made to Kent County Council under section 53(5) of the Wildlife and Countryside Act 1981 on 1 August 2016 to modify the definitive map and statement for the county of Kent by upgrading to public bridleway the two public footpaths EE451 and EE427 which lie between Ringwould Road, along Hangman's Lane, continuing across the Ripple to Martin road, via Winkland Oaks Farm to terminate at Dover Hill on Forge Lane, Sutton, Kent.
Download the application document analysis (50MB); reduced file size (4MB), v.1.3.
Images on Geograph.co.uk
Status: application made on 1 August 2016, acknowledged by Kent County Council on 10 August 2016 and recorded in its register of applications under reference PROW/DO/C381.
Determined to refuse the application on 3 September 2020, but to make an order on authority's own initiative in respect of footpath EE451.
Appeal (26MB); reduced file size (3MB) submitted to Secretary of State on 30 September 2020 against refusal to make an order in respect of footpath EE427 at Winkland Oaks Farm. Comments submitted to Secretary of State on 21 November 2020 on statement of Kent County Council responding to appeal. Comments submitted to Secretary of State on 2 January 2021 on representations made by BTF Partnership on behalf of the objector. Determined on 15 June 2021 to allow the appeal; Kent County Council directed to make an order by 15 September 2021.
Order made to record footpath EE451 (Hangman's Lane) as bridleway on 15 September 2020, closed to objection on 21 December 2020, due to be submitted to Secretary of State for confirmation.